Test your Readiness for School Exams with the uLesson Mock Exams
Constant testing of what children learn is a crucial part of the learning process. This shows them what subject/topic areas they have sufficient knowledge of, what they don't know, and what they need to work on. With this information, children are able to study better, and gauge how ready they are for exams before it becomes too late. These and more are why we are introducing the uLesson Mock Exams.
What is the uLesson Mock Exam?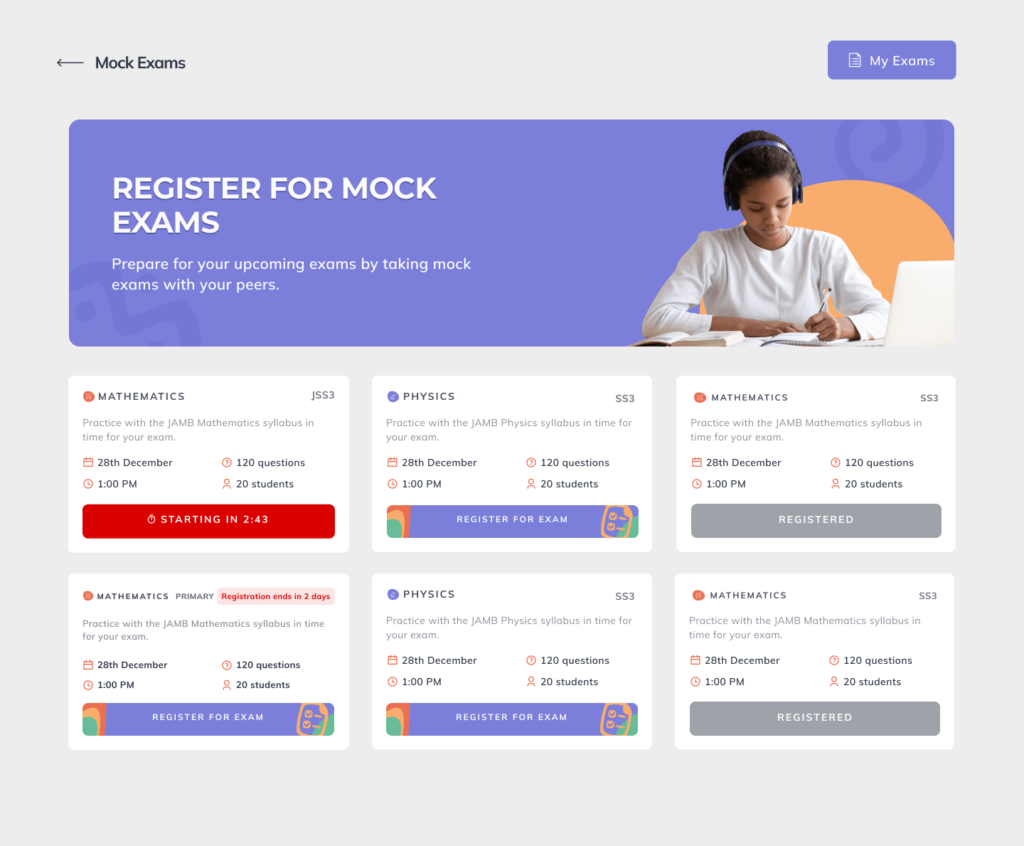 These exams are designed for learners to test their readiness for school exams or external body exams. They reflect an ideal exam environment, are CBT-based, timed, and are grade specific. Learners receive a detailed report on their performance and can get help via Live Lessons or Homework Help to tackle learning gaps.
They cover classes in Primary school, Junior Secondary School, and Senior Secondary School.
Benefits of the uLesson Mock Exams
It reveals your child's area of strength.
It shows them learning gaps and recommends video lessons specifically targeted to areas of improvement.
It reduces exam anxiety for school exams.
It makes them more familiar and comfortable with Computer Based Test/Exam taking.
Who can take the exams?
Learners in Primary School (4-6), Junior Secondary School (1-3), Senior Secondary School (1-3)
When can they take the exams?
The exams take place once in two months and over the course of three consecutive Saturdays.
When are the first set of exams holding?
26th February 2022
19th March 2022
26th March 2022
2nd April 2022
See timetable below
How to Register
Download the uLesson app or update to the latest version
Launch your app
Tap 'Start' on the Mock Exams Banner to register
Where and when (time) do they take these exams?
Learners can take the exams on the uLesson app.
The timetable can be viewed on the app.
How do learners see how they performed?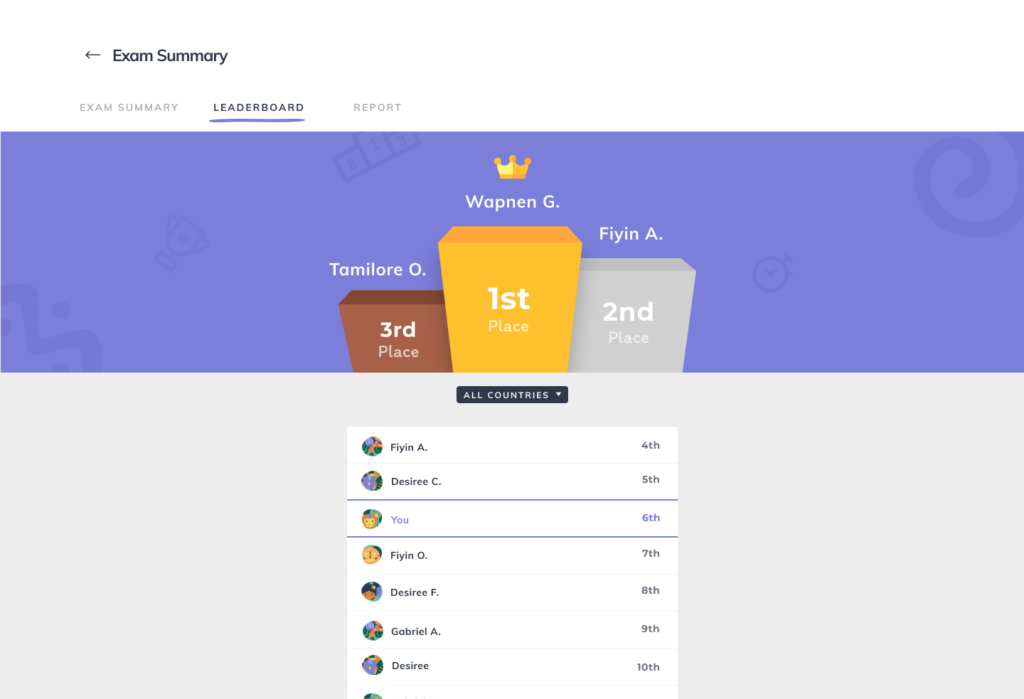 Learners can see how they performed on the exam leaderboard which shows the results of all learners who took the exam across different countries and continents.
They also get access to a detailed report on their performance.
What subjects are covered?
All subjects offered on the uLesson app are covered in the exams.
How many exams can be taken in a day?
A maximum of two exams can be taken per day.
Do I need to have a paid subscription to take the exams?
No, you do not need one. The exams are accessible to all users.
Register for the first set of exams here.