uLesson Back to School Webinar
As a parent, guardian, tutor, or school owner, setting up your children for a successful academic year is a priority, but with so much going on, it can take time to figure out where to start.
That's why uLesson is offering a special webinar on Back to School for parents, learners, guardians, tutors and school owners. In this webinar, we'll discuss a variety of strategies beyond traditional methods, that can significantly impact children's academic performance.
We'll also cover relevant information effective communication with your child's teachers and establishing a positive learning environment at home.
Speaker: Iheanyi Akwiti


Registrar & Director of Accreditation, Miva University


Date: Saturday, September 30th 2023
Time: 5 PM (WAT)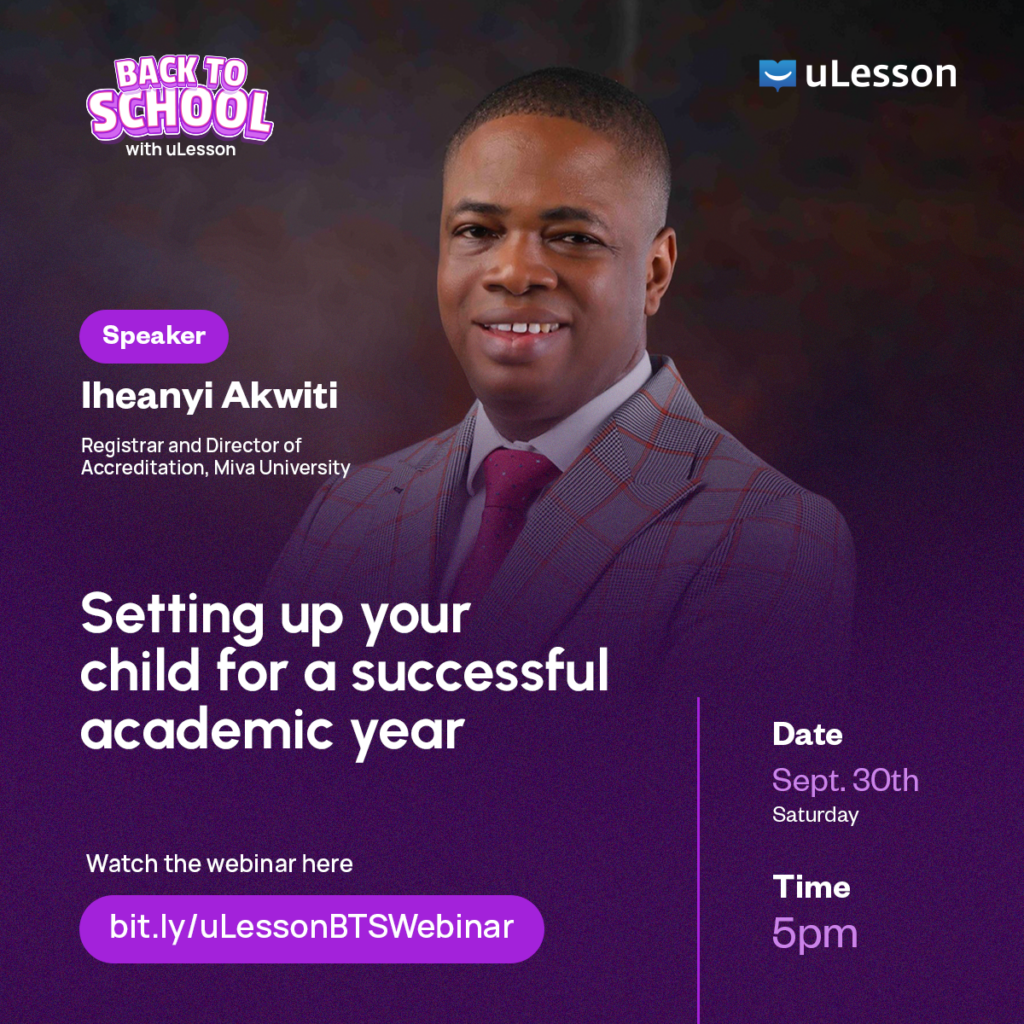 Some of the topics we'll cover:
The key factors that contribute to student success
How to create a supportive learning environment at home
Strategies for helping your children develop good study habits
How to advocate for your child's needs at school
We'll also have time for Q&A, so you can get specific questions answered by an expert.
Set a reminder and get ready to help your child stand out at school this session.