Hey uLesson Superstars! 🚀
We've made changes to the uLesson app to make your learning experience easier and more seamless. Here's an overview of what the new update is and how it enhances your learning:
Subscription History
Have you ever struggled to keep track of what learning plan you are on or how long it is valid? We have made things simpler for you.
You can now effortlessly stay on top of your game by keeping tabs on all the details about your learning plans and validity dates!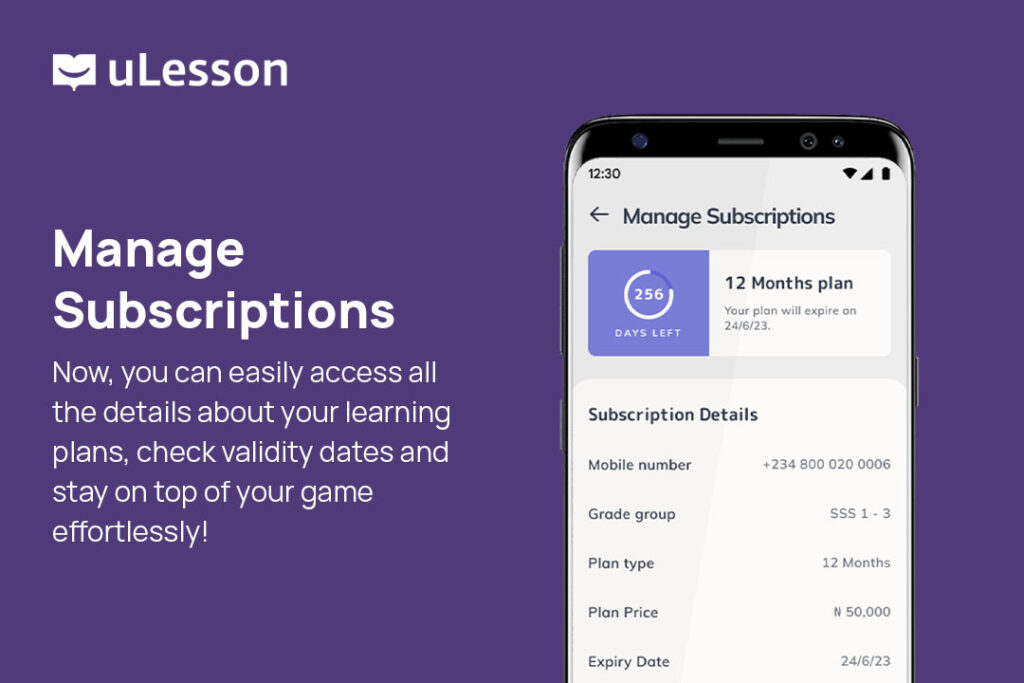 Change Passwords with Ease
We have just made the daunting nature of password changes easier! With the new OTP verification, you can change your password quickly, securely, and without any difficulty. All you need to do is have a working phone number, and the rest, they say, is history.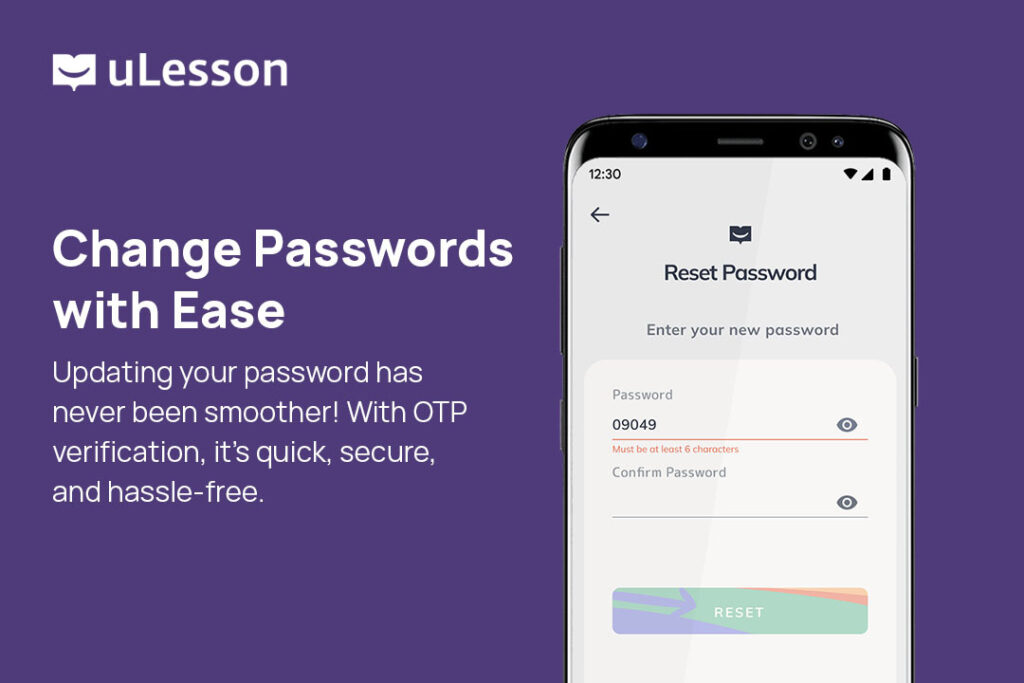 A wise man once said, "The difference between ordinary and extraordinary is that little extra."
A little extra effort; a little extra thought; a little extra step. At uLesson, we believe in putting in the extra effort to ensure that our users have the best experience doing life with us.
Your learning experience matters to us, and this update is designed to make it even better. What are you waiting for? Update your uLesson app on the Google Play Store and dive into a world of extraordinary learning.
Stay curious, keep learning, and enjoy the uLesson experience!