The uLesson Game Show
Last weekend will remain an unforgettable experience for viewers and competitors at the maiden edition of The uLesson Game Show which held on @ulessonapp Instagram Live.
The show was quite a memorable experience as we saw 20 competitors battle against each other – head to head style – to win N5,000.
10 of them proved to be the smartest, fastest and emerged winners of the versus edition.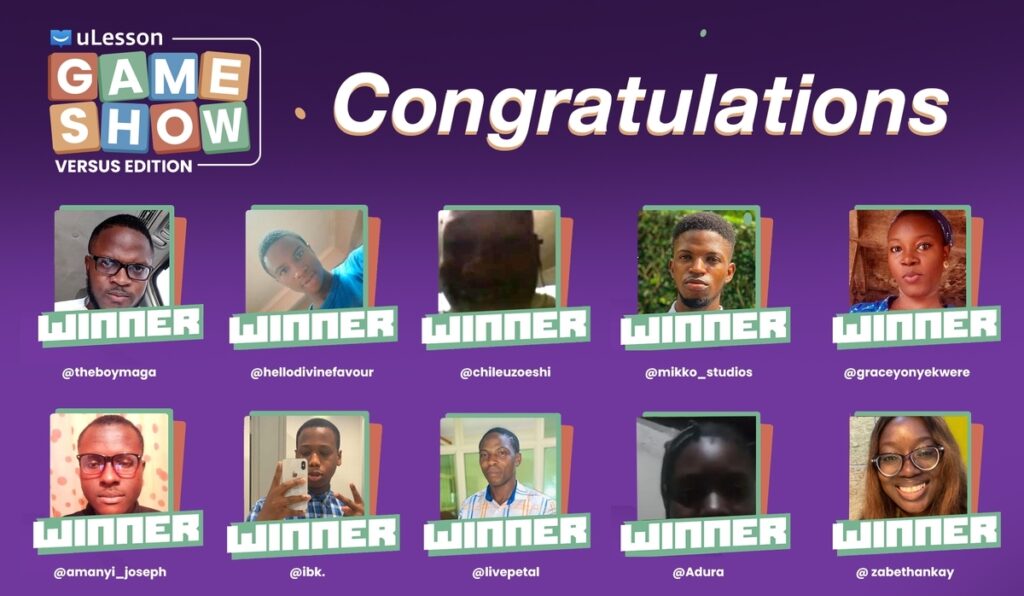 It was a thrilling experience with competitors rushing to beat the clock and beat their opponents. For some, network issues were blockers and some, bad audio from surrounding environments.
The next edition promises to even be more thrilling and exciting. Do you have what it takes?
Watch out!