MIVA Open University
MIVA Open University, a subsidiary of The uLesson Group, proudly announces its recent licensing by the National Universities Commission (NUC) to operate as an open university in Nigeria. This achievement signifies a significant milestone for The uLesson Group, underscoring its commitment to delivering exceptional educational services to both secondary and tertiary students. With the issuance of this licence, MIVA Open University is poised to provide a comprehensive range of bachelor's degree programs through Online Distance e-Learning (ODeL) mode, opening doors to countless opportunities for aspiring learners.
The licence granted by the NUC enables MIVA Open University to offer full-fledged bachelor's degree programs, starting with the first cohort in September 2023. The inaugural courses will cover a diverse array of fields, including Computer Science, Cyber Security, Data Science, Software Engineering, Accounting, Economics, Business Management, and Public Policy & Administration. Looking ahead, MIVA Open University plans to further diversify its offerings in 2024, introducing programs in crucial disciplines such as Nursing, Public Health, Education, Law, and more. This expansion underscores the institution's commitment to meeting the evolving needs of students and society.
The issuance of the licence by the NUC is a testament to MIVA Open University's adherence to regulatory requirements, guaranteeing the provision of high-quality educational services. By meeting the rigorous standards set by the Commission, MIVA Open University demonstrates its dedication to delivering excellence in education. The institution aims to foster a learning environment that empowers students and equips them with the skills and knowledge needed to excel in their chosen fields.
Expressing his elation at the NUC's approval, Iheanyi Akwitti, Senior Vice President, Academics at The uLesson Group, commented, "We are delighted to receive this licence from the National Universities Commission, as it recognizes the quality and standard of education provided by MIVA Open University. Our institutions are focused on removing barriers to quality education by leveraging innovative, state-of-the-art technology to create and distribute educational content efficiently. With this licence, we can now offer accessible and affordable education to undergraduates, regardless of their location or background."
A Future-Focused Approach
MIVA Open University offers a wide range of programs that blend cutting-edge, proprietary curricula developed to global standards. These programs equip students with innovative, market-ready skills that position them as catalysts for positive change in technology, business, and governance. Additionally, MIVA Open University emphasises flexibility in learning, enabling students to strike a balance between their studies and other commitments, making education more accessible and convenient. The institution remains committed to its purpose of preparing people for opportunity and improving society through education. MIVA Open University stands at the forefront of innovative educational initiatives, leveraging technology to transform Nigeria's education landscape.
About MIVA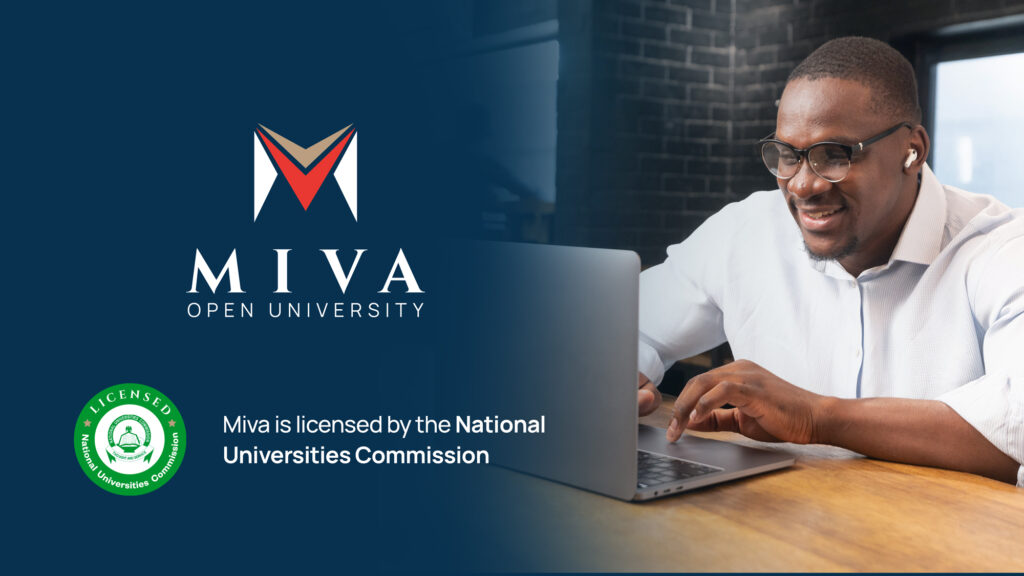 MIVA is a wholly owned subsidiary of The uLesson Group, an Education Technology business for Primary, Secondary, and Tertiary students.
For more information about MIVA Open University, its programs, and admission processes, please visit www.miva.university or contact 07000444000.