The New Face of the uLesson App
uLesson has been keeping a secret, but I'm about to let you in on it. And don't worry, I won't even ask you to keep it quiet. On the contrary, shout about it from the rooftops. Some things are just too juicy to be kept on the down-low.
On the 1st of July 2021, the uLesson App is getting an upgrade. This will be the company's most ambitious release yet. The team has laboured for months, had some hair-pulling moments, and encountered some roadblocks. But what we never did was think about quitting. We are proud of our work and would like the opportunity to give you a sneak peek into what's around the corner.
Primary School Library:
I cannot tell you how delighted the team is to be releasing the Primary School Library. Since the completion of our Secondary/High School Library – and even predating this point – we have received near-daily inquiries on when we would release a product that catered to younger children in Primary/Elementary School. It feels good to say it: the wait is over!
Some people may be wondering why it took a year for the release to happen. I'll explain. When the requests for a product that catered to learners in a Primary/Elementary School started flooding in, we were flattered. We knew this was a reflection of the fact that people already loved the way we were changing how education was delivered, and they wanted us to reach more learners.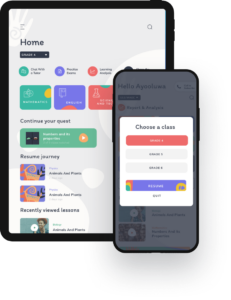 However, on our part, we had to take a step back and ask ourselves whether we needed to approach the process differently this time around. If for no other reason, the fact that our audience was going to be a much younger demographic, we believed, necessitated a different approach.
So, what can you expect from the Primary School Library? You can expect to see more interactivity (in both lessons and quizzes). Engagement is no longer just visual but encourages the participation of learners through the use of simulations. Also, you can expect to see the introduction of fictional characters, who will accompany learners on their learning experience. New superheroes, anyone? Additionally, we've spent a lot of time thinking about the role of storytelling as an effective teaching methodology so don't be surprised when your little ones suddenly start telling new bedtime stories ☺. But don't take my word for it, download the app and get in on the excitement.
1:1 Live Tutor Chat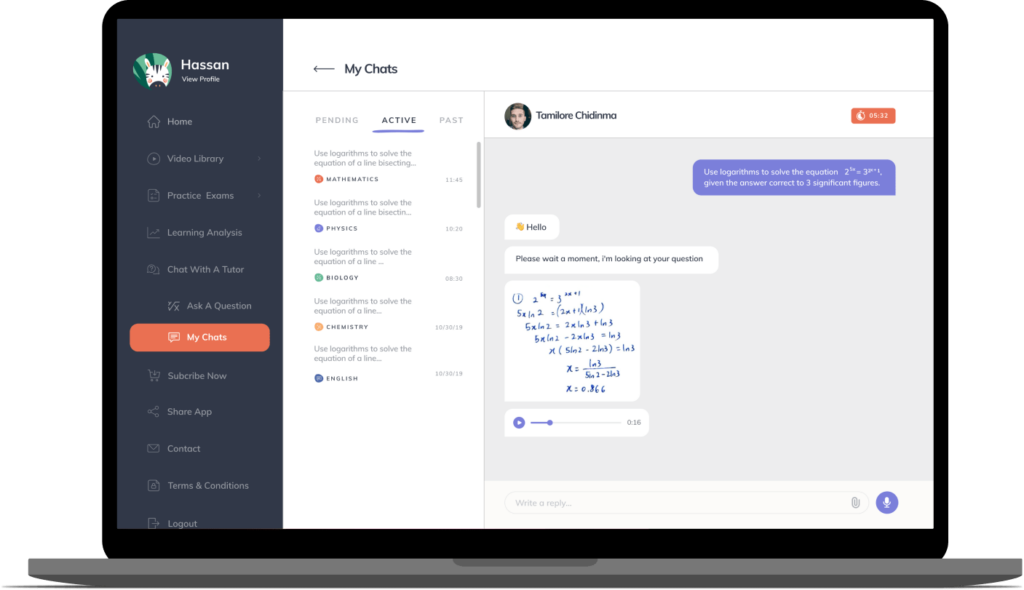 Have you ever seen those memes on social media, which usually go something like: Tell me you want something without telling me you want that thing? Well, that's the story behind the one-on-one live tutor chat. Almost immediately post-launch of the uLesson App in March 2020, requests from learners for homework support started flooding in. The intriguing part of this was that this was never a service we had advertised and yet, the requests never stopped coming. This was the moment we knew that the market was asking us for a doubt-solving service. Bottom line: you asked, we listened. You are welcome.
As the name implies, this particular feature will allow users to be able to ask questions in real-time to tutors on our platform on a one-on-one basis. That's right, your personalised tutoring session at the click of a button. Questions can be sent as text or as pictures, and students have 20 mins per session with their tutors. So, parents/guardians, no more fretting over not being able to help your learners with their homework. And learners, no more fretting over uncompleted or wrong assignments. Dope, n'est pas?
3) Interactive quizzes and tests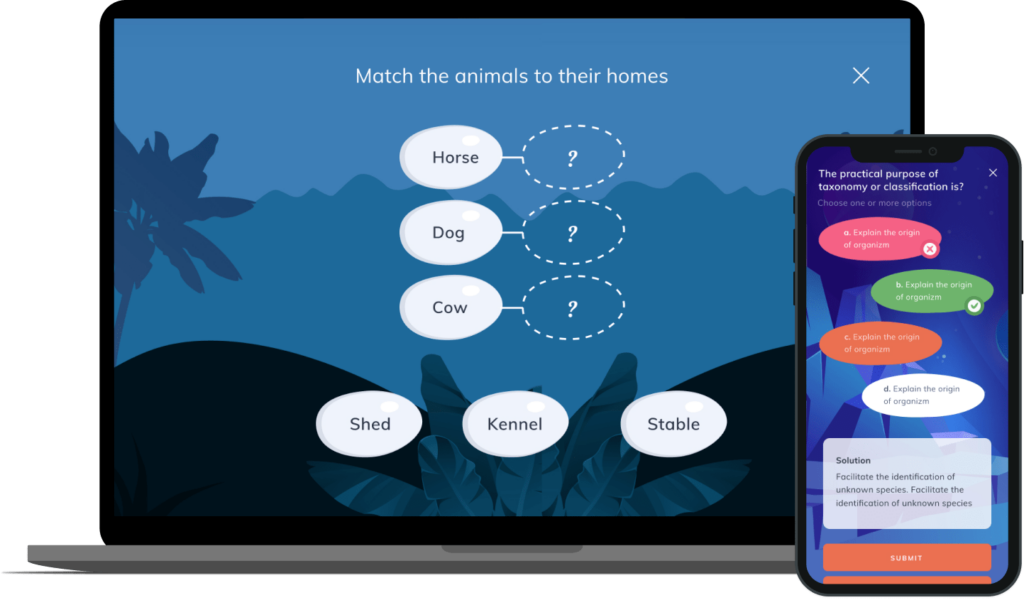 Gamification in education is increasingly seen as an effective means of motivating students and making them more engaged with a subject matter. It's also a great way of making the ostensibly hard stuff easy for students. This is the reason why uLesson has decided to up the ante a bit on how we test students' knowledge and understanding of lessons on the app.
We want to take away the fear often associated with traditional testing and replace it with fun while still driving engagement. So, although we have still retained multiple-choice questions as a form of testing, you can expect to see the inclusion of gamified elements into including popping bubbles as a means of identifying certain grouped items; crossing and matching related numbers and/or concepts, and filling in the gaps. Variety is the spice of life.
4) Cross Platform Use & iOS Launch
Ok, so hear me out. This is technically not a new product or feature but it's still a significant upgrade to the uLesson app and therefore noteworthy of mention. Besides, we had so many of our users make this request, so it only seems fitting to include this release in this blog post.
uLessonApp users no longer have to choose between what kind of device they use to consume the contents of the app. With cross-platform use, users can choose to sign in to the app either on a PCs/desktop or on mobile phones.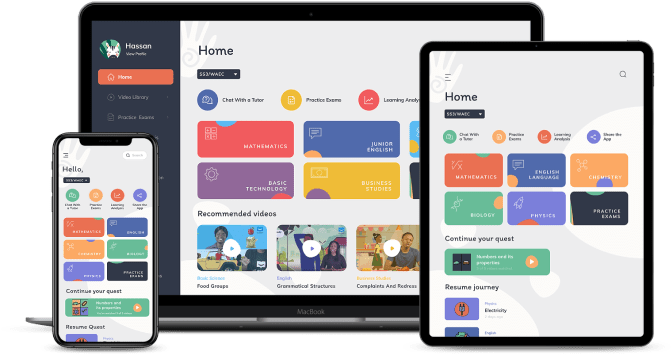 To date, the uLesson App had only been available on the Android platform, but we are spreading the love. That's right, there will now be a uLesson iOS app, and we are looking forward to welcoming Apple device users into the uLesson family.
One more thing: recall that the use of the uLesson App on desktops/PCs has primarily been limited to Windows OS users. But with the latest release, ChromeBook and Mac users can also get in on the action. Phew!
There you have it! The secret's out now. You can run and go tell all your friends. See you on 1st July. But before you go, I have one more secret to divulge: there are a few more treats coming between July and year-end, but you will have to stay tuned until then. Don't worry, you'll be the first to know. I've got you.