Getting Started with uLesson
You've wondered what the buzz about the best learning app, uLesson is and how it can help improve your child's academic performance; well, we've put all you need to know about getting started with ulesson and how your child benefits it. Dig in.
Why uLesson?
uLesson is an online tutoring app for students in Primary (4 – 6) and Secondary (JSS1 – 3, SSS1 – 3) school. With the combination of best-in-class teachers, media and technology, we deliver high-quality, richly animated pre-recorded and live video lessons, interactive tests and quizzes, and a one to one live tutor support for your child.
In line with our commitment to helping every child achieve better grades, the app provides your child with;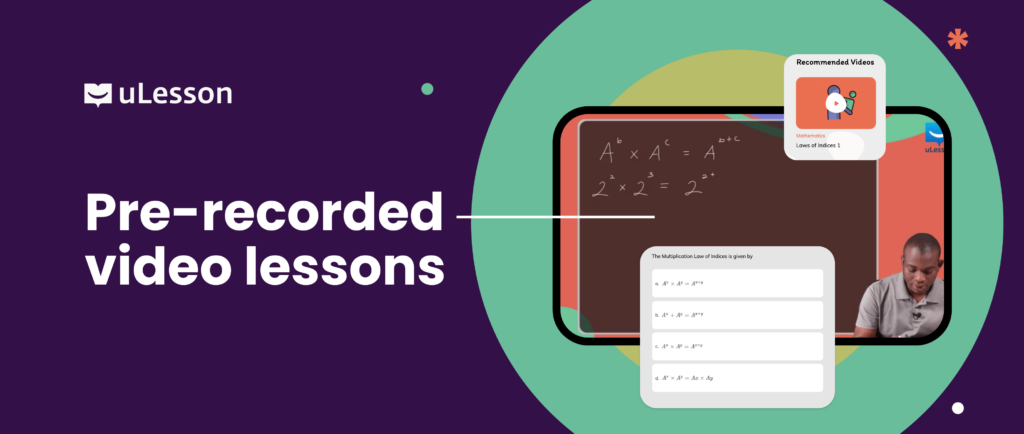 An Unlimited Video Lesson Library:
Your child gets uninterrupted and unlimited access to thousands of richly animated video lessons explaining all topics in the curriculum.
How to Select/Change a Learning Library?
Click on the button at the top right corner.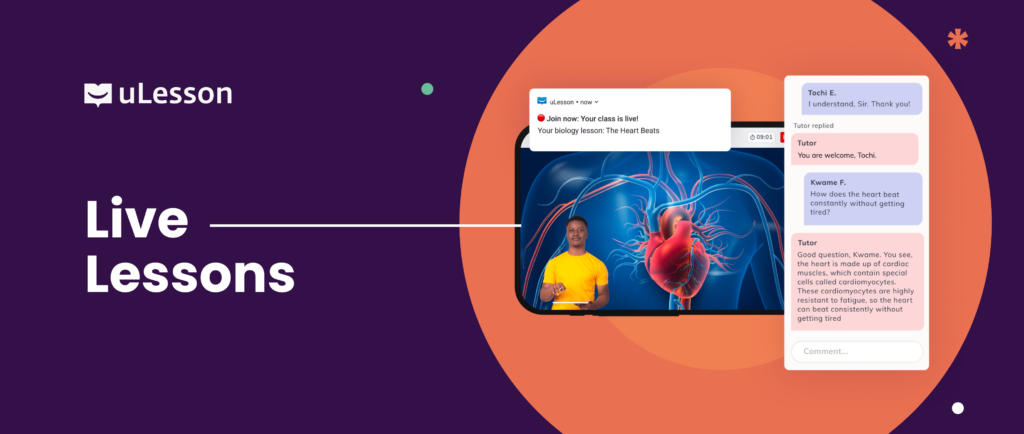 Live Lessons:
Children can join a Live Lesson or schedule one to learn whenever and wherever.
How to Join A Live Lesson
Click on the lesson you will like to join right under the Join Lesson tab on the home page.
If you have questions, type them in the question bar.
How To Schedule a Live lesson 2
On the home page, click on 'SEE ALL' right next to Join Lesson
Select the lesson you will like to attend.
You can view all your lessons in the My Lessons tab
Practice Exams:
Kids can prepare ahead for upcoming exams, revise concepts they've been taught and get real time assessments on their performance.
How to Access Practice exams
On the home page, scroll down and click on practice exams
Choose the practice exam you would like to work on.
When you are done, click on finish and submit your answers
View the solutions and your learning statistics at the end of the test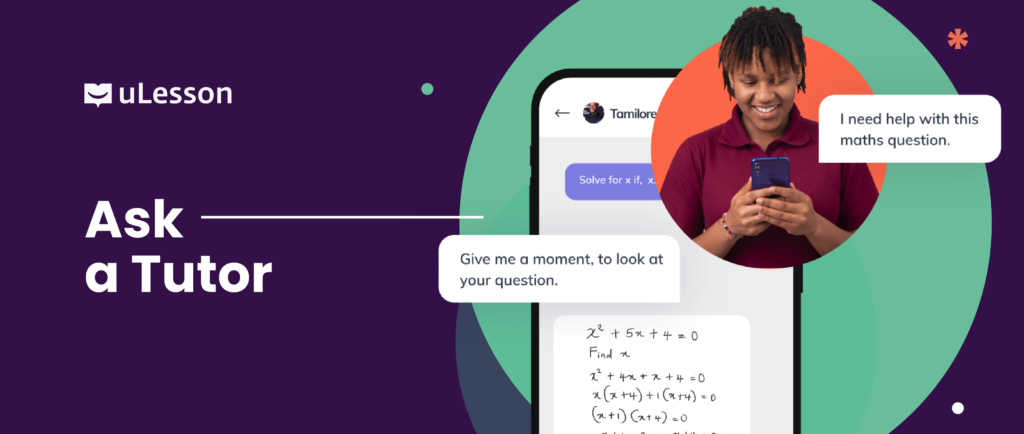 A One to One Ask a Tutor:
Our expert tutors are available to give instant and round the clock real time support on homework and difficult questions.
How To Get Help With Homework Questions
Launch into the uLesson App
Click on the "Ask a Question" bar at the top of the home page.
Choose a subject category
An expert tutor will respond to your question immediately
Ask more questions or get back to learning.
Learning Analysis Dashboard:
Track your child's learning progress and monitor their performance, progress, and achievements across all subjects on the learning analysis dashboard.
How to Track your Child's learning progress
Click on the button at the top left-hand corner of the home page
Click on learning analysis
Check your child's performance in each subject
Check your child's progress in each subject
Check your child's achievements in each subject
Getting started with uLesson is as easy as downloading the app from the apple app store or google play Store. It is also available to be accessed via the web. Launch your app and begin the journey to academic excellence.