Tips for Scoring High in UTME 
With our level of interest in seeing students excel academically, it's a responsibility for us to assist students in achieving their academic goals. A pressing need in the heart of Nigerian students (especially those rounding up Secondary School,) is to excel in UTME and gain admission into tertiary institutions to study their preferred course of study. To help students achieve this goal, we have compiled a list of seven (7) ultimate tips for scoring high in UTME exams and gaining admission into any Nigerian university to study your preferred course of study.
1. Master Basic Computer Skills & Practice CBT
Since UTME is conducted using the Computer-Based Testing (CBT) method, a significant way to start your journey to success is to have basic computer skills and practice CBT before the exam day. JAMBites who are familiar with the uLesson learning App, use it to watch thousands of Jamb-focused lessons, live classes, and practice CBT. These help them familiarize themselves with the exam interface and navigation tools, plus effectively prepare for UTME. See testimonials of JAMBites who used uLesson to prepare for UTME below.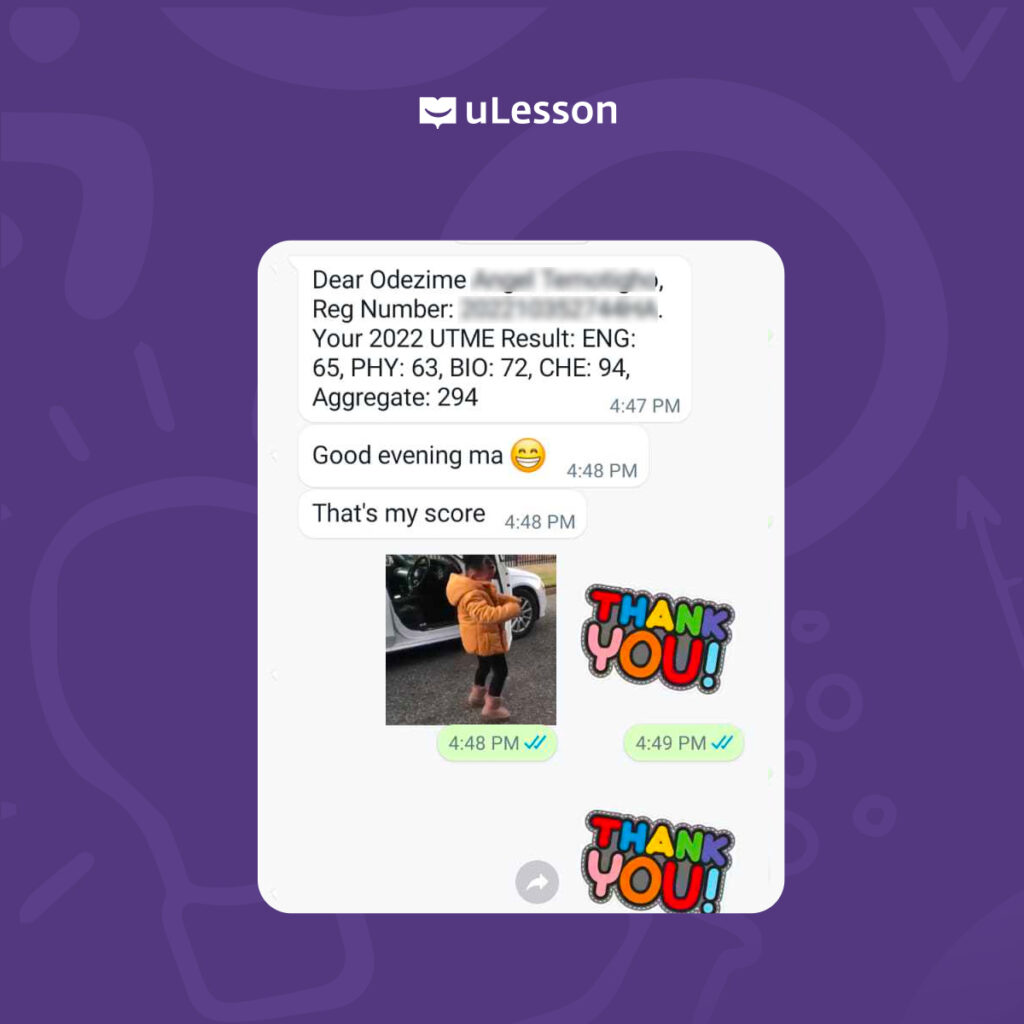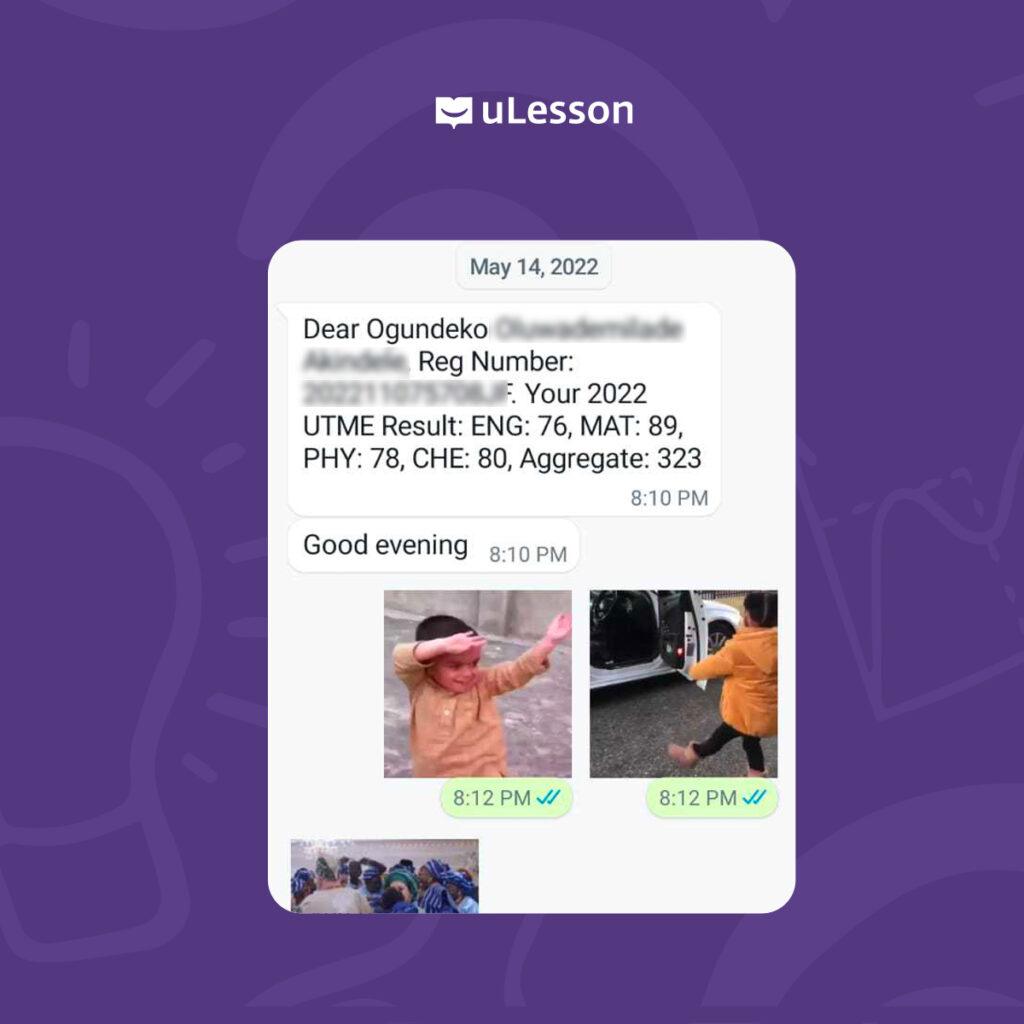 2. Create a Study Timetable to Prepare Better
Factors like low motivation, laziness, fatigue, etcetera, are some factors that hover over your mind if you fail to plan. To curb such attitudes, creating your UTME study timetable is necessary. Create a timetable that includes all the subjects you will be sitting for, and allocate sufficient time to study each. Make it flexible and adjust it to accommodate unexpected events. This is an important key to achieving success in UTME. It also helps you build effective time management skills.
You should read: Pass WAEC/NECO with these 7 tips.
3. Get Study Resources & JAMB Syllabus
Access to up-to-date UTME resources and syllabus are steroids to acing UTME. Study resources such as UTME past questions, Jamb-focused lessons, CBT practices, Live classes, and online resources are what you need to prepare effectively for UTME. 
4. Create Time to Rest & Play
Recall that proverb; "All work and no play makes Jack a dull boy?" It's a fact. While it is necessary to study hard for UTME, it is equally needful to take breaks and rest. While allocating adequate study time, create time for leisure activities such as playing sports, watching movies, hanging out with friends, etc. Taking breaks and relaxing helps you avoid burnout and improve your overall performance in UTME. To support leisure activities, we created a game feature for JAMBites, to meet and play games with others, while having fun.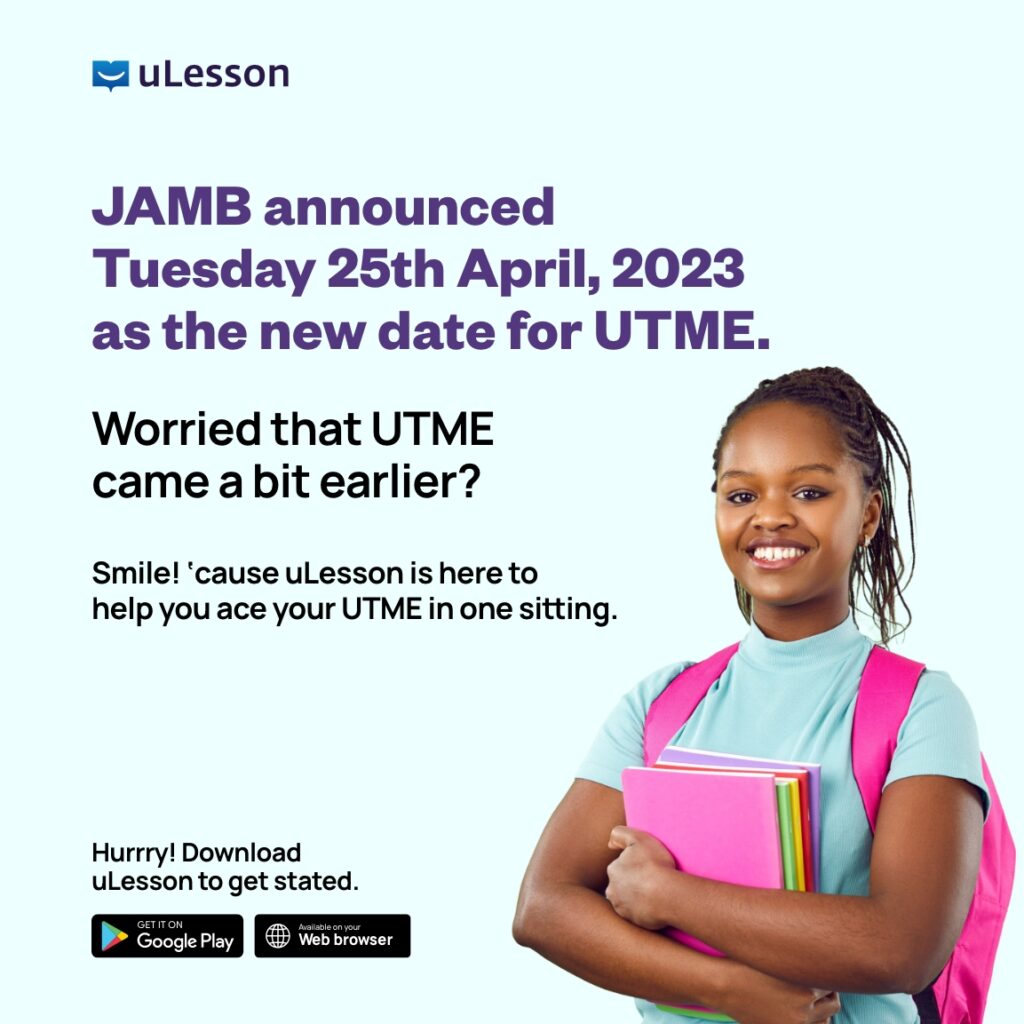 5. Understand UTME Topics & Questions Before Answering
To score high marks in UTME, it's important to study the JAMB syllabus and understand the topics because UTME is designed to test JAMBites' knowledge and understanding of the topics provided in the syllabus. When writing UTME, read each question carefully, and ensure you have a good understanding of the question before selecting your answer and submitting it.
6. Develop Speed & Accuracy While Preparing for UTME
Speed and accuracy are important factors in performing well in UTME. Improve your speed and accuracy by taking timed CBT practice, answering past questions, and using study aids. Developing these skills helps you complete your UTME within the allotted time and also increases your chances of scoring high.
7. Practice CBT with other JAMBites
You can improve your CBT and confidence skills by practicing with other JAMBites. Using a "Multiplayer Quiz" feature to practice JAMB-focused questions with friends or other JAMBites via an online platform and get to share your experiences, can help you gain confidence and reduce anxiety on exam day.
Following these ultimate tips can increase your chances of scoring high in UTME and gaining admission into a tertiary institution to study the preferred course of your choice. It is important to remember that success in UTME requires dedication, hard work, and effective time management.
You need to also read: